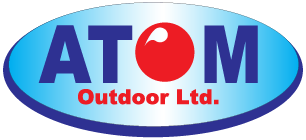 Atom Outdoor Ltd, WHERE QUALITY AND CUSTOMER SATISFACTION ARE PRIME
Atom Outdoor Ltd is a locally owned company specializing in Outdoor Advertising. We have over 26 years experience in wall branding, billboard fabrication, erecting and managing of billboards, adlites /maxilites and suburb/mileage signs.
We have a countrywide network and the ability to be flexible to suit our customer business needs. We have experienced staff on board who ensure that our quality of service and customer satisfaction is unmatched in the outdoor advertising industry.
Atom strongly advises you to give outdoor advertising more consideration. With outdoor advertising you are assured of creating that visual impact that ensures that your brand is imprinted in the minds of potential customers, as they say a picture is worth a thousand words.
ATOM OUTDOOR was established with the idea of building brands through a variety of outdoor advertising methods.